Ductless HVAC Replacement, Ductless HVAC Service & Ductless HVAC Repair

Littleton, CO, Broomfield, CO, Wheat Ridge, CO, Cherry Hills, CO, Lakewood, CO & Arvada, CO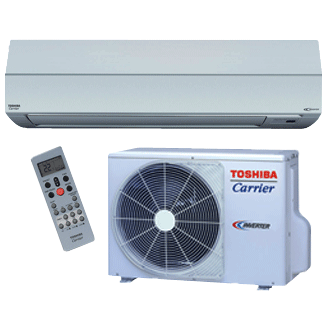 Ductless mini- and multi-split systems deliver ideal comfort, right where you want it.  You target specific rooms, taking control over temperature without the nuisance of ductwork installation, portable units, space heaters, or box fans.  These streamlined little systems integrate neatly and simply into your home, yet are powerful enough to provide wall-to-wall heating and cooling.
Find out if a ductless HVAC system is right for you!
If you're considering new installation, expanding your current system, or are in need of seasonal maintenance or repair, B&B Heating & Air Conditioning provides exceptional service in Arvada & Surrounding Areas and the surrounding areas.  Our technicians are not commission based, and work to achieve your complete satisfaction.  For Emergency Service of all makes and models, we are available at all times, 24 hours a day, 365 days a year.
For ductless HVAC system installations, repairs, and maintenance, you can count on B&B Heating & Air Conditioning!
Arvada, Broomfield, Wheat Ridge, Littleton, Cherry Hills, Englewood, Greenwood Village, Lonetree, & Lakewood, CO

B&B Heating & Air Conditioning specializes in Mitsubishi Electric ductless systems.  Established in 1984, we not only have the in-depth experience and training to properly recommend and install these innovative units, we've seen their reliability and outstanding longevity firsthand.  We work closely with you to determine your exact expectations, and answer with custom design, meticulous workmanship, and installation completed to your specifications.  The majority of projects are managed in a single day.
Some of the numerous rewards of Mitsubishi Electric ductless HVAC include:
I-See Sensor monitors ceiling to floor temperatures to ensures consistent comfort.
Individual thermostats allow personalized comfort on a room-by-room basis.
Inverter-driven compressors automatically adapt capacity to the current demand for heating/cooling.
Condition only occupied rooms.
Switch from heating to cooling at the touch of a button.
Quickly raise or lower temperatures.
Wireless remote adds convenience.
Replace a standard window air conditioner and trim up to 40% off energy costs.
Condition up to eight rooms with one outdoor unit.
Little more than a three-inch hole in an outside wall is required.
Mount lightweight indoor units on the wall or flush into the ceiling.
Fifty-feet line lengths allow flexibility of location.
Link your wall-mounted control to your smartphone, computer or tablet.
---
Ductless HVAC Service in Englewood, CO | Ductless HVAC Repair Littleton, CO | Ductless HVAC Installation Arvada, CO
Ductless HVAC Replacement

∴

Ductless HVAC Service

∴

Ductless HVAC Installation

∴

Ductless HVAC Repair ∴ Broomfield, CO ∴ Arvada, CO ∴ Littleton, CO