Air Quality System Installation & Indoor Air Quality Service

Wheat Ridge, CO, Lakewood, CO, Littleton, CO, Broomfield, CO & Arvada, CO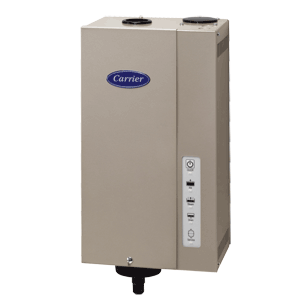 The quality of your indoor air directly affects your health, comfort, and wallet.  While it is one of the most important aspects of your daily life, problems with air quality and the proper solution can be difficult to determine.  Trust the trained specialists from B&B Heating & Air Conditioning to accurately diagnose your indoor environment, offer specific recommendations, and implement a plan of attack that will effectively improve the health, cleanliness and comfort of your home.  We won't sell you something you don't need.  Our technicians do not work off commission, so there is never a hidden agenda.  At B&B Heating & Air Conditioning, your complete satisfaction is our only priority.
Enjoy the benefits of our indoor air quality services!
B&B Heating & Air Conditioning offers a wide range of proven air quality solutions to homeowners in Arvada & Surrounding Areas and the surrounding areas, including:
RGF Lights – The RGF Guardian Air Phi Cell doesn't wait for pollutants to enter the air handler.  It takes advantage of the conditioned air moving through the home to proactively target and destroy pollutants both in the air and on surfaces.  Installed inside the ventilation system, this innovative unit circulates natural hydro-peroxides (light, water, and oxygen) throughout the home to eliminate 85% of gases and odors, and kill 99% of surface and airborne bacteria, viruses, and mold.  The RGF Guardian Air Phi Cell is proven effective, and found in schools, hospitals, government buildings, daycare centers, cruise ships, restaurant chains, and homes throughout the country.
Electronic Air Purifiers – As air cycles through the system, up to eight times per hour, harmful bacteria, viruses, pollen, mold, dander, smoke particles and pathogens down to .30 micron in size are trapped and held by a MERV 15 filter.  An electrical charge bursts the cell walls, killing or inactivating them.  Low-maintenance air purifiers are over one hundred times more effective than portable units.  Installed directly into your HVAC system, the system operates silently and consistently to improve the health, comfort, and cleanliness of every room in your home.
Humidifiers – Available in Steam, Bypass & Fan-powered variations, whole-home humidifiers infuse necessary moisture into dry, heated air, maintaining humidity within the ideal range.  Targeting single rooms or the entire house, these units work quietly to enhance comfort and reduce monthly costs.  Properly humidified air retains heat, allowing you to feel warmer at lower thermostat settings, reducing energy use.  Humidifiers also protect against damage to find wood furnishings, dry skin and hair, chapped lips, and aggravated symptoms of eczema and psoriasis.  The elimination of static shock also safeguards low voltage electronics.
B&B Heating Is Now Offering the iWave-R Air Purifier From Nu-Calgon!
This is the world's first self-cleaning, no-maintenance needlepoint bi-polar ionization generator designed specifically for treating air in residential ducted A/C systems.
iWave-R can treat the air in any residential ducted air conditioning systems up to 6 tons (2400 CFM) in size with no maintenance and no replacement parts.
As air flows past the iWave-R, positive and negative ions actively purify the air, killing mold, bacteria and viruses in the coil and living space.
The ionization process also reduces allergens, smoke and static electricity, in addition to controlling odors (cooking, pet, VOCs) and other particles in the air without creating ozone or harmful byproducts.
Contact B&B Heating & Air Conditioning for indoor air quality product installations, repairs, and maintenance!
---
Indoor Air Quality Service Lakewood, CO & Air Quality System Installation Littleton, CO
Air Quality System Installation

∴

Indoor Air Quality Service ∴ Arvada, CO ∴ Lakewood, CO ∴ Wheat Ridge, CO